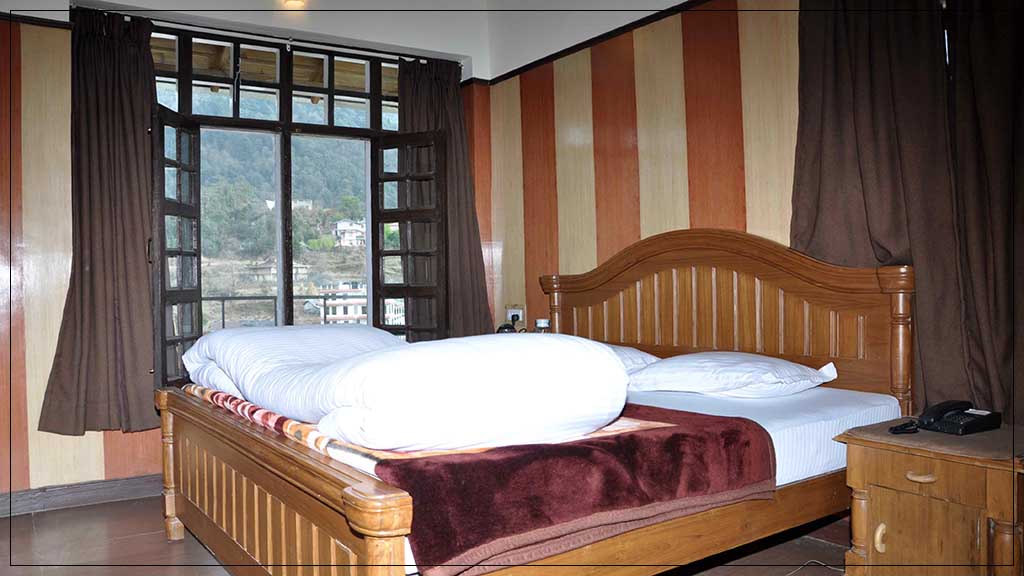 Nainital Hotel
The winter has knocked the door that opens with cheapest, budget hotel Ashoka's Naini Chalet in the Pangot Nainital, a place which is the attraction for the visitors of hill top Pangot Nainital Uttarakhand.

Only 15 k.m. distant from famous mall road the resort is the unchallenged and affordable within the range of your pocket budget. We also offer negotiation depending upon the availability in the peak time and so we are ready round the clock to receive you through Email, Phones, WhatsApp etc. we follow the natural room of 1st come 1st serve without having any manipulation and deviation. We respect our deals and stick to the promises that we make. The deluxe world class amenities and modern facilities warmth your senses and appeal your heart to be the part of it ever and forever.

The lush green surrounding with green trees and shrubs, the crystal clear view of snow clad mountain, the sweet breeze blowing through the rustling leaves of the trees, the chirping and twittering sounds of the birds and the soft touch of green grasses are enough to give you a hearty and tendril touch of jungle and Nature. The location of the luxurious resort is as such so that you have every chance to cash the joy unhindered. We have the expertise to handle your various desire and needs and our professionally trained people are there to take every care of you. You are welcome are this place in this new seasons with your family, friends, life partner, your children to have much fun and frolic.

We provide special services to business, corporates, honeymoon, weekend, summer vacation, winter vacation, holidays, new year, bird watching, trekking, nature lover and any occasional tourist We have rooms with all comfort and accommodation facilities like well cushioned bed, sofa, windy windows, the entertainment facilities like Wi-Fi connectivity, LED with multi-channel, Inter-com. Our services like Restaurant, Jacuzzi, Parlor, Guide, Taxi, Yoga, Meditation add unique meaning to your stay. You have so many other opportunities to explore when you find assistance of our experienced and professionally trained people always ready at your service.

Our services are the cheapest, qualitative and varied. Since we are the premier resort in Pangot Nainital and we are having the expertise in giving good treat to our respected customers, we are always their 1st choice in hill city. Your safe, secured, peaceful and comfortable stay is our only concern.
Go to home page