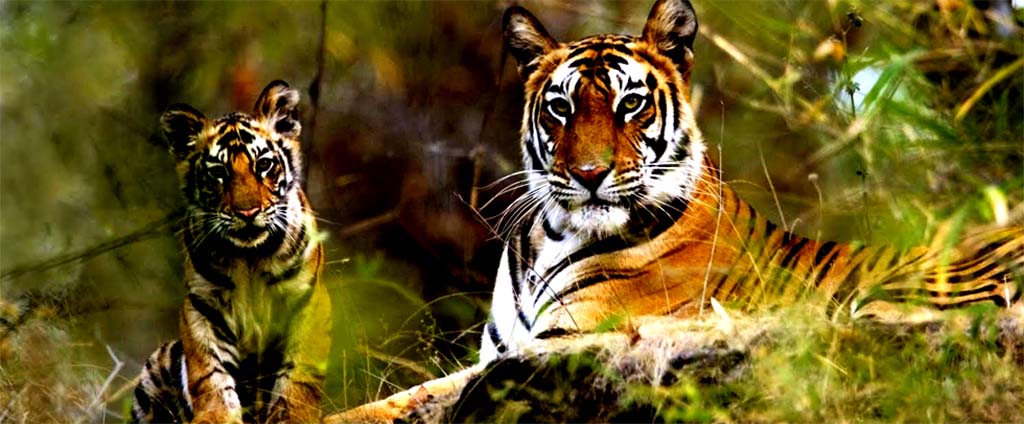 We are best hotels in nainital and Jim corbett for Wildlife Tour and Travel
The name Jim Corbett Wildlife Tour evokes a strong feeling of Adventure, Wildlife, Safari, Elephant Riding, the tall and enchanting evergreen forests and many more. Among all of them, tiger sighting is as exciting as it ever was.

Spanning over two districts i.e. Nainital and Pauri, covering an area of 1288 Square Kms, this has been the first National Park in Asia which was established in 1936. The Park has been divided into five tourism zones - Dhikala, Jhirna, Bijrani, Sonanadi and Domunda. Dhikala is almost the center of Corbett which is in the restricted zone. There is a Corbett museum on which there is a layout of the Jim Corbett National Park placed on a wooden table. This part is always recommended as it gives a fair idea of the places to visit, the roads that the Jeep Safari will be taking. It also gives a fair idea about the fishing tour, not to forget the trekking for the Outdoor enthusiasts..

The Corbett museum also has details of animals and birds found there and larger mammals have been stuffed. Tigers and leopards preserved in their natural skin. There was a placard in front of each animal telling you how the specimen met its end. Relics of crocodiles, deer's and elephants are also on display.

Jeep Safaris are an interesting way to venture in the wildlife. These are all four wheel drive open gypsy's with a guide. Corbett is known to have 50 mammals, 577 birds and at least 25 reptiles. To add to the excitement, one can also opt for an Elephant ride. An Elephant carries maximum 5 people on her back. The elephant does not follow any well defined route as laid down for Jeep Safaris. The excitement is in looking down from the top of the elephant and seeing various animals trailing in the grasses barely visible.

Ashokas naini chalet providing best hotel and hospitality services in Nainital and Jim Corbett park, we are giving best hotels room discounts and we are care all type of privecy in tour, we are arranging corporate tour from delhi or all over the world. we are provide best guide services.

Various Routes to Jim Corbett National Park:
Delhi to Jim Corbett National Park – 258 kms
Haldwani to Jim Corbett National Park – 58 kms
Nainital to Jim Corbett National Park – 66 kms
Bareilly to Jim Corbett National Park – 165 kms
Lucknow to Jim Corbett National Park – 450 kms
Haridwar to Jim Corbett National Park – 158 kms
Meerut to Jim Corbett National Park – 212 kms
Lansdowne to Jim Corbett National Park – 118 kms
Udham Singh Nagar to Jim Corbett National Park – 32 kms.



Go to home page